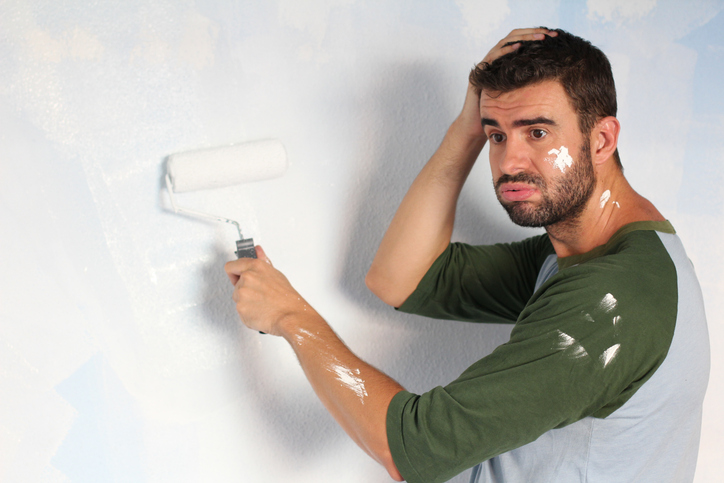 A home renovation usually represents a huge financial undertaking, so it's important that you get your money's worth. Avoid these 10 home renovation mistakes and make the most of your investment and your time.
Not having a vision

Set clear goals for your project and ensure everyone involved is on the same page. Plan it properly and be prepared to discuss details with your contractor. Planning and having well-defined goals will help you avoid headaches later on.

Buying before planning

Avoid spending a single cent until you have your renovation all mapped out, complete with estimates, measurements, and calculations. If you buy appliances and materials too early, you could end up with the wrong shape, color, size or style for your project.

Not thinking about storage

Make sure your project considers all your storage requirements. You don't want to have a beautiful home but have no place to store or display your stuff.

Deciding to renovate too soon

If you moved to your home fairly recently, it would be wise to put off your renovation plan for when you've established the feel and flow of the property and learned more about its strengths and weaknesses. Getting used to your home can make you rethink certain renovation steps, and what you initially thought to be necessary may no longer be the case later.

Not allowing a little wiggle room for your budget

The bigger the project, the bigger the chance for things to go wrong. Always add at least 20 percent to the estimated cost to protect yourself from unexpected expenditures.

Not asking enough questions

Ask questions until you fully understand every single contractor's proposal. You don't want to be surprised later on by features you did not ask for.

Deviating too much from the plan

It's okay to make adjustments to the plan when the project is underway, but huge and drastic changes can derail the project. For every change to the plan that you are considering, make sure to consult with your contractor first. Even the smallest of changes can add significantly to the material and labor cost.

Disregarding problems

If a problem pops up during the project, address it immediately. For instance, if you're replacing the ceiling and you find termite infestation, don't postpone dealing with the issue. Unforeseen problems must first be fixed before you proceed.

Cutting corners

If you decide to cut corners, you open yourself to risks. Repairing a poorly renovated home can cost you more than getting the job done right the first time. Then there's the fact that using substandard materials can compromise your safety.

Not consulting or working with a professional contractor

Unless you have significant experience in home renovation, it's best to leave the project in the hands of an expert. Involve a renovation professional early in the project to understand the feasibility of each proposed step.
Want more home improvement advice? Try making your outdoor space as stylish as your home's interiors. Thinking about selling your home in the Granbury, TX area? Get in touch with us at Coleman Real Estate, LLC at 817-579-9300 or info(at)lakegranburyproperties(dotted)com.