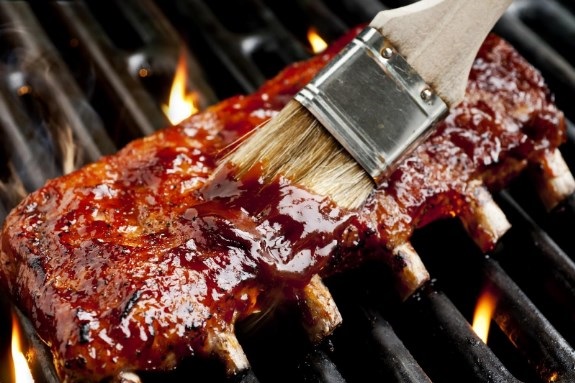 Texas is known for its barbeque joints, and for good reason. Granbury, TX and the surrounding areas have some of the best barbeque joints in the country. If you are looking for a dining experience with good food and a good atmosphere, check out these top barbeque joints.
In no particular order, we have compiled a list of our favorite barbeque spots in Granbury.
Best Barbeque Joint #1: RibShack
With a name like RibShack, customers expect to be served delicious ribs in a casual setting. Granbury's RibShack does not disappoint. RibShack has indoor and outdoor dining, live music, and a dance floor, making it a favorite place to enjoy great food in a one of a kind atmosphere. Their menu includes catering, so if you are at a loss for your next family gathering, pick up a few pounds of pulled pork.
In addition to the amazing ribs, RibShack's menu includes brisket that is so tender that it falls apart, smoked chicken and turkey, pulled pork, and a selection of side dishes. The sweet pickles, potato salad, and macaroni and cheese are some of our favorites. For dessert, try the banana pudding. It is the perfect way to finish off a great meal.
Best Barbeque Joint #2: Mesquite Pit
Open since 1993, Mesquite Pit specializes in Mesquite grilled steaks, seafood, barbecue, family dishes, and American-style classics. Their location in Granbury is right on the lake, allowing diners to enjoy soothing waterfront views while sinking their teeth into delicious, mouth watering food.
The barbecue served at Mesquite Pit are all slow smoked to perfection on custom-made Mesquite fired pits. This gives the meat a delicious and distinct flavor along with fall-of-the-bone tenderness. Paired with their generations-old family sauce, diners get to experience a delightful combination of texture and flavor that is impossible to find anywhere in Texas.
In addition to their tasty Mesquite grilled steaks, the restaurant also serves fresh seafood including fried catfish, and Mesquite grilled salmon, and shrimp. All of their dishes are best enjoyed along with their amazing selection of sides such as onion rings, cowboy beans, garlic mashed potatoes, corn on the cob, coleslaw, French fries, and more.
Best Barbeque Joint #3: Spring Creek Barbeque
Started in 1980, Spring Creek Barbeque offers a mouthwatering selection of barbeque specialties including ribs, brisket, sausage, chicken, Carolina-style pulled pork, turkey, and ham, all of which are hickory-smoked to perfection and chargrilled for that extra kick.
Adding more flavor to their barbeque is an original homemade BBQ sauce made from their very own secret recipe. Barbeque dishes are served with a variety of classic home style sides like mac n' cheese, potato salad, and corn, which diners can substitute for premium sides like fries and okra, loaded baked potatoes, or fresh salads with a homemade dressing.
Whether you are a long time Granbury resident or you are looking to relocate to the area, you will be happy to learn that there is no shortage of great barbeque in the area. Browse our website to learn more about everything Granbury has to offer. Call Coleman Real Estate LLC today at 817-579-9300 or send an email to Info(at)LakeGranburyProperties(dotted)com