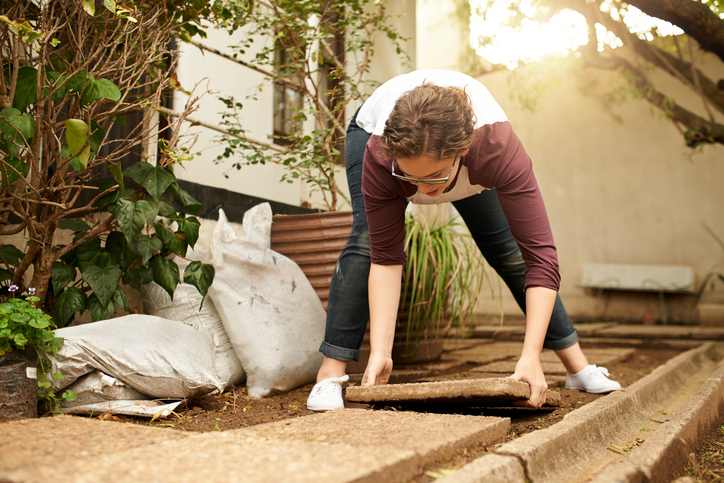 So you've decided to sell your house. Whatever reason you may have for letting go of your beloved home, it's only natural to want to get the most money for it. One of the ways you can ensure that you'll get better offers is by improving certain features of your property starting by referring to cost-effective tips when staging your home. From the simple to the complex, here are eight more ways that can help boost your property's value.
Clean

Getting your property spic-and-span immediately improves the way it looks, and you don't have to spend a single cent since this is something you can do yourself (though some clean-up jobs may need a professional). Clean both the interior and exterior of your home and get rid of any unsightly stains and strange odors.

Paint

A fresh coat of paint can instantly make a space look like new. Stay neutral with your colors to make your home universally appealing. You don't want too much of your personal style to show, make it easier for potential buyers to envision their own style when they view your home.

Replace old fixtures

Changing out electrical outlets and switches, lights, cabinet handles, door knobs and so on are easy ways to revitalize the appearance of a tired space. You can even replace these yourself if you have handyman skills.

Enhance curb appeal

Your front yard is the first impression that potential buyers will have of your home, and you know what they say about first impressions. Make your property more inviting by manicuring the front yard, replacing worn siding and shingles, pressure washing the driveway, and more.

Change flooring

Upgrading the look of your floors can generate a good return on investment, and it doesn't necessarily have to cost a lot. By simply replacing a broken tile, patching a damaged floor board, installing quality tile flooring, or grinding and polishing an old marble floor, you can transform the look and feel of a room. Of course, if a new floor is truly in order, then be prepared to tackle the project before you sell the house.

Update bathrooms and kitchen

The kitchen and bathrooms are what buyers often consider to be the most important rooms in a house, so you need to focus on making these fabulous and functional. Replace the features and fixtures that look dated, add cabinets and other storage if needed, and consider upgrading the appliances.

Add more space

What about transforming your two-bedroom property into a three-bedroom one?
How about turning an unused attic, basement or garage into an additional living space? Adding more livable rooms is a great way to increase your home's value significantly.

Renovate the entire property

A complete renovation involves a serious amount of time and money, so this definitely needs to be considered carefully. Compare the state of your home to other similar properties that have recently sold or are currently being sold in your neighborhood and ask us for advice.
Still unsure how to proceed? Go through this guide on how to get the best bids and end up having a rewarding experience after selling your home. Our team at Coleman Real Estate LLC can provide you with the expert guidance you need to make the right investments for your property. Feel free to schedule a consultation with us to discuss the best course of action for your home sale.