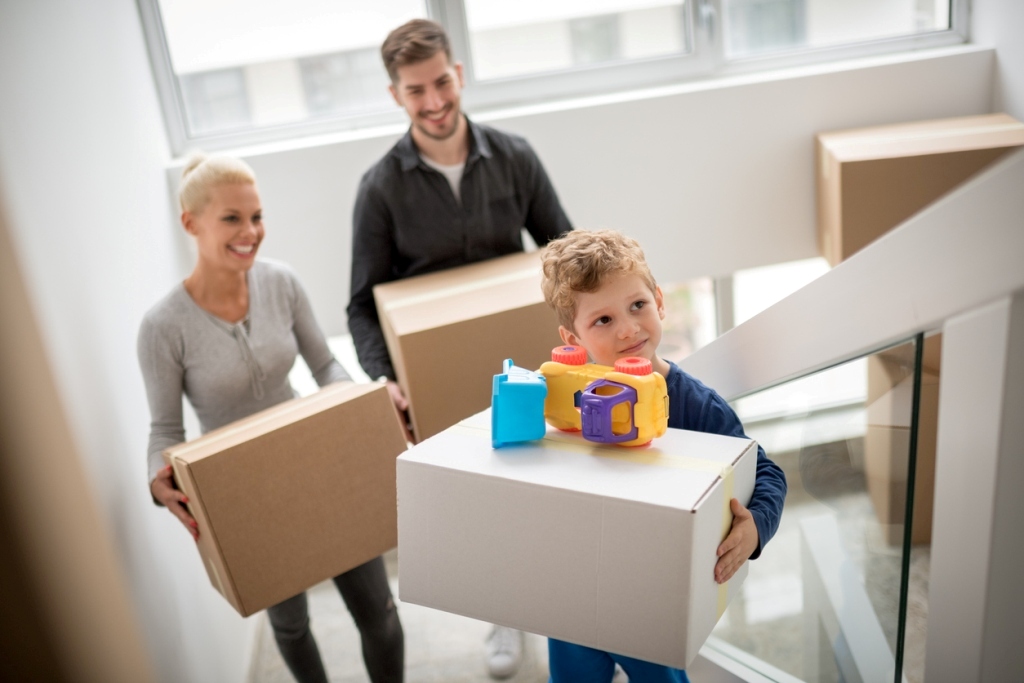 It will always be hard to let go of a beloved home, but sometimes all the signs point toward making that difficult but necessary decision. If you and your family have outgrown your home for whatever reason, it's time to move. Here are a few other telltale signs:
You have a growing family

Your 2 or 3 bedroom home may have been perfect for your needs when you first bought it – but not anymore. You might have another child on the way, or your teenagers might need room for when they invite their friends over. You might also decide to have an elderly parent move in with you and hope to provide them with private quarters. If so, it's time to let your starter home go.

You have a shrinking family

For older, larger families, the opposite might be the case – the kids have all grown up and are ready to go to college or strike out on their own. When you have more empty rooms than occupied ones, you should seriously consider downsizing. The smaller square footage will prove cozier and easier to maintain.

You have a new job

Consider this: An opportunity to switch to a better job arises. It offers a distinct allure and an inviting package of benefits that seem hard to resist. The catch? It's farther from home than your previous job. To maintain your quality of life by cutting down on long commutes, you'll need to find a new home closer to work

The neighborhood has changed

When a vista of trees gives way to highrises and tower cranes, you may want to rethink where you live. Not everyone finds signs of progress exciting or filled with opportunities.

Or, you yourself may have changed. Perhaps the suburban life has lost its allure now that your children have moved out of the house. Maybe it's time to move to a townhouse or a condo and let someone else mow the yard, trim the shrubbery, paint the exterior, etc.

If you're on the cusp of retirement, you may also want to consider being a part of an active adult community.

Whatever the reason, it's time for a change.

You're considering a major remodel

Is it better to remodel your home or move to a new one that ticks many of the boxes on your wishlist? Consider the hassle of living through a renovation, or perhaps temporarily looking for a new place to stay while the remodel is in progress. Think about dealing with permits, running after contractors, and making sure deadlines are met. Imagine the thousand-and-one things that can go wrong in a major project like this.

If you don't need this kind of stress in your life, moving to a new place is your option. A new house is ready to welcome your entire family, sparing you from the inconvenience of a dusty remodel that can last for months.
If you've made up your mind about moving to a new home in Granbury, TX, get top-tier assistance from Coleman Real Estate LLC. Contact us at 817-579-9300 or info(at)lakegranburyproperties(dotted)com. You can also contact us about selling your old house.