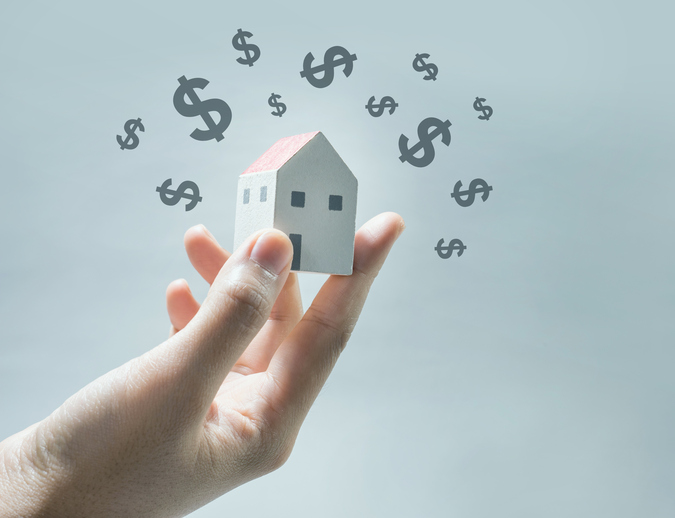 Buying a home is a big part of the American Dream and one of the most important decisions you will make in your life. The cost of buying and maintaining your home may seem steep, but a recent survey by Gallup shows that Americans consider real estate as the best long-term investment, beating out gold or stocks.
Here are a few reasons that will prove that buying your own home is worth it.
Tax deductions

Housing makes up more than 15% of America's GDP, so the federal government provides incentives for homeownership in the form of tax benefits.

You can deduct from your taxes your mortgage interest paid on a mortgage of up to $1 million. This is the money you spent to buy, build, or improve your home. You can also claim a deduction of up to $10,000 on your federal taxes, for a combination of your state's sales taxes and property taxes.

Texas has the fourth highest property tax in the US. Granbury's total tax rate is just over 2% of assessed value. The rate compensates for not having a state income tax, so it's important to take advantage of every available tax break or deduction.

Improvements you make on your home can also be a deductible expense if they are medically related. For example, home renovations that take into account the age or medical condition of you or a family member fall under this category.

The following home improvements can be filed as deductible medical expenses.
Widening doorways to accommodate walkers
Installing handrails and grab parts in the bathroom
Adjusting kitchen cabinets to a lower height
Note, however, that the added value to your home from the improvements will be subtracted from your tax deduction.
Raising the value of your home
Unlike cars and electronic gadgets, the value of your home increases over time. On average, the net worth of homeowners is 44 times more than the net worth of renters. Multiple conditions, such as the demand for housing in an area or the construction of an office complex or a mall, drive property growth. North Texas boasts a 5.57% price appreciation, putting it in the Top 2 Housing Markets of America.
Paying off your mortgage on a monthly basis produces a reliable payment history that can improve your credit rating. Moreover, each mortgage payment goes to building your equity. Home equity is the amount that you can sell your home for, minus your outstanding balance on it. Your equity increases not only as you pay off the mortgage balance, but also as the value of the property appreciates.
Long-term benefits
A home equity line of credit helps homeowners use the part of their home that's already paid off to obtain financing for investments apart from the home itself. This could get you a loan for another home to rent out or for further investment purposes.
And here's another tax benefit – when you choose to sell a home that you've lived in for two out of the past five years, any profit you make on the sale (up to $250,000 if you're single, or $500,000 if you're married) is free of capital gains taxes.
Start your homeownership today. Browse our website, lakegranburyproperties.com, to view your options on Granbury, TX, homes for sale. For inquiries, contact Coleman Real Estate LLC at 817-579-9300 or email info(at)lakegranburyproperties(dotted)com.