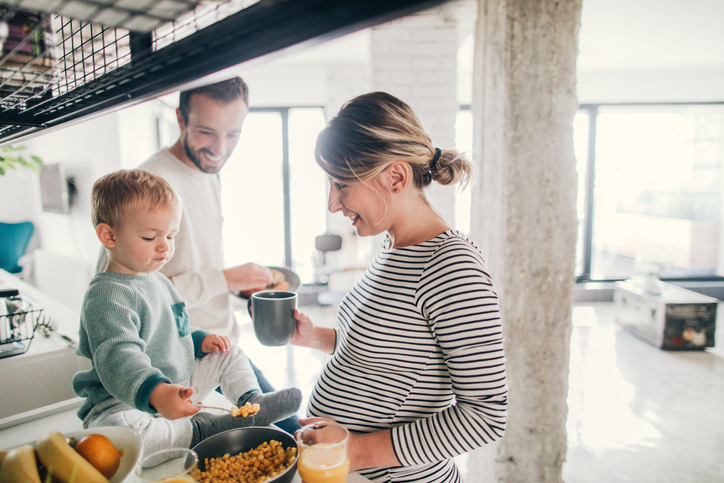 Looking for a home that's ideal for a growing family can be a little bit tricky as it adds a new layer of complexity to the process. In addition to your own wants and needs, you now have to consider those of your children.
To be successful, you need to balance a lot of factors, including location, space, and affordability. Choosing the right home for your family is easy as long as you plan ahead and equip yourself with the right information. Here are a few helpful tips to keep in mind.
Choosing a location
Many home buyers will tell you that location is one of the most important factors to consider when looking for a home. You want to find a location that has access to top-quality schools, along with amenities such as local parks so you and your family can enjoy activities and get some fresh air.
Sought-after areas however, can drive up home prices. You might need to make a few compromises in order to have convenient access to local area amenities, such as opting for a smaller home or moving just outside the area in case you want a larger home.
Safety
Get information on local crime statistics and take a good look at a neighborhood or community you might be considering. Is the home located on a busy street? Are there property services in charge of maintaining the area?
You also need to thoroughly inspect the home's interiors. Steep, winding staircases for example, might be unsafe for small children and for you and your spouse, as you need to carry your kids around frequently. Make sure front and back yards are secure, and they don't easily lead to the road. Remember to take your time when it comes to ensuring the safety of your kids in your new home.
Talk to your potential neighbors
Striking a conversation with existing members of the community might reveal some things the seller may not want to tell you. It's also an excellent way for you to gauge the atmosphere and the type of people living around the area. Having other families who are in a similar situation as you will be great, as families typically look out for one another. You kids will also have friends nearby, allowing them to have a healthy social life at a young age.
Consider the space
You need to think about several things when it comes to space in your new home. A large family area should be on top of your list, at kids need plenty of room to play and do other activities. The size of a home's bedrooms might not be a significant factor yet, although it might become a problem later on when your kids hit their teens.
One of the most important things to consider is storage space. Make sure your new home is equipped with plenty of closets, cabinets, and spaces with storage potential.
Need help looking for the perfect home for your family? Call Coleman Real Estate LLC today at 817-579-9300 or send an email to Info(at)LakeGranburyProperties(dotted)com