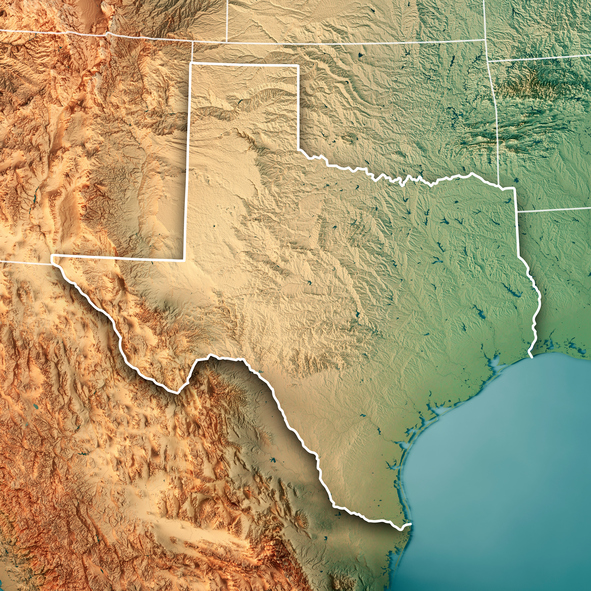 According to the Texas Demographic Center, Texas ranks as the top spot for domestic migration in the US with over 4.8 million people moving to the state in less than 20 years.
With a booming job market, lower costs of living, and diverse landscapes, it's no wonder people are making the move. Here are 5 things you need to know before you move to Texas:
Prepare for hot summers

If you can't stand the cold, the warm and balmy Texas climate will be perfect for you. Summer temperatures average in the 80s and 90s and even 100 degrees. Fortunately, the remaining months tend to be milder.

Get ready for the great and diverse outdoors

If you thought Texas was all cacti and wide-open ranges, get ready to marvel at the diverse ecosystems. From warm, sandy beaches to green and flowering prairies, Texas has all sorts of options for outdoor activities.

There's something for everyone

Whether you're looking for live music performances to dance to or prairies and rolling hills for hikes and horseback adventures or an exciting urban nightlife, Texas offers various options for leisure.

Foodies will know that Texas has strong culinary traditions. From the classic meat barbecue to the vibrant flavors of TexMex cuisine, the state offers a lot of gastronomic surprises.

If you're into sports, football is huge in Texas. Even high school football games fill massive stadiums with jumbotrons like the major leagues.

Even in a small suburb like Granbury, you could go for a swim in the lake or explore the bike trails one day and then attend a showing at the Granbury Opera house the next. You can also head further south to Glen Rose and follow the footsteps of prehistoric giants in the Dinosaur Valley State Park.

The job market is strong

While the boom in the oil and gas industry has faded out in recent years, North Texas, in particular, has seen a 2.8% rise in employment with around 100,400 jobs created in the Dallas-Fort Worth metroplex alone.

The manufacturing, hospitality, professional services, education and trade, transportation, and utilities sectors have been generating the most jobs.

The cost of living is affordable

This is one of the major reasons people are moving to Texas – you can enjoy the lifestyle of a major US metropolis but at half the cost. Compared to other states, the cost of living in Texas is 11% below the average cost of living in the US. Texas is also one of seven states that do not have personal state income tax on top of the federal income tax.

Save for a few cities, Texas also benefits from a deregulated energy industry. This means residents can shop for the lowest price option for their energy needs.

It's a great place to buy a home

Whether you're looking to pursue your education or send your kids to good schools, Texas has a strong educational system with over 200 universities. It's simply a great place to put down roots.

Luckily for those who want to move here, the Lone Star State has a lot of wide, open land. Fewer regulations also make buying and building on raw land quicker. Because of this, housing in Texas is far more affordable than other states.

From vibrant city centers to quaint, quiet suburbs, Texas offers a lot of communities. Granbury, for instance, has beautiful lakeside views. Meanwhile, scenic Benbrook is less than 20 minutes away from the booming urban center of Fort Worth.
If you're planning to move to Texas, make sure to get in touch with a real estate agent who can help you find the right home. Browse our website, lakegranburyproperties.com, to view Granbury, TX, homes for sale. For inquiries, call Coleman Real Estate LLC at 817-579-9300 today or email info(at)lakegranburyproperties(dotted)com.