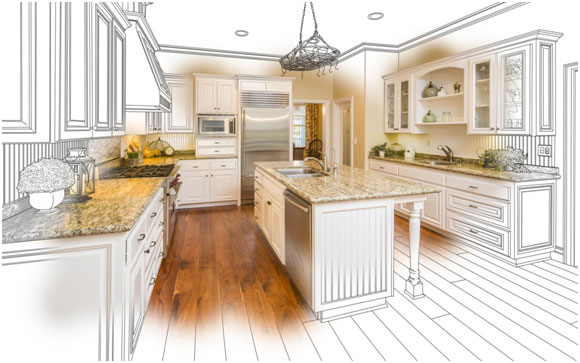 Older homes might be full of character, but that doesn't mean you should leave it as it is forever. Whether you're doing it for your enjoyment or for a future sale, these simple and foolproof updates will freshen up your home and might even add to its total value.
Apply a fresh coat of paint inside and outside.

One relatively inexpensive update you can do to your home is to apply a fresh coat of paint throughout the whole property. This will help improve your home's curb appeal and inject some newness inside. Neutral tones are highly recommended when you're repainting as they look clean and modern.

Additionally, neutral colors are easy to dress up and can adapt to most color palettes– an attractive feature if you love to constantly play with your home's decor and furnishings.

Install new hardware.

Old hardware in the kitchen, the bathrooms, and in all your home's doors make the house feel dated, especially if they've faded out or are not properly working. Hardware styles also change, so old fixtures can reflect the age of your home to the trained eye.

A simple trip to the hardware store will fix this issue for you and make your home feel new. Aside from choosing modern and timeless styles, take into consideration the doors, walls, and your kitchen to make sure it's a perfect fit. After all, doors vary in thickness, and some types of metal work better than others.

Install new cabinets and countertops.

The kitchen is a huge selling point, and dated storage can bring the price down should you decide to sell. One investment that can pull the value up are new cabinets. Go for ones that increase the storage capacity, are sturdy, and timeless.

Your kitchen countertop might also be a reminder of your home's age, so changing it up to a nice white marble will update your kitchen's look and increase its value.

Add indoor plants.

If you want to literally bring new life into your home, consider introducing indoor plants to the space– they can liven up any space. Most importantly, since indoor plants come in a variety of types and sizes, you can add these decorative elements gradually.

Small pots of succulents add loads of charm, while pots of monstera deliciosa can transform the space into a sunny and tropical paradise, no matter the season.

Break down walls.

If your house's layout leaves much to be desired, breaking down walls to create an open space is an option. This is highly recommended in the living and kitchen areas, where you are most likely to receive and entertain large groups of people. Additionally, an open floor layout is popular among buyers and can be an attractive feature if you're planning on selling your home soon.

Improve the landscaping.

Curb and backyard appeal can significantly affect the overall look (and even value) to your home. If your yard is feeling a bit rundown or wild, clean it up, get rid of weeds, and trim overgrown plants and shrubs. A well-maintained curb and backyard will instantly uplift your home and even attract interested home buyers should you wish to sell in the near future.
Browse our blog for more home improvement tips like shifting towards an environmental-friendly home living. For more details about Granbury, TX real estate, feel free to contact us at Coleman Real Estate LLC today, 817-579-9300.