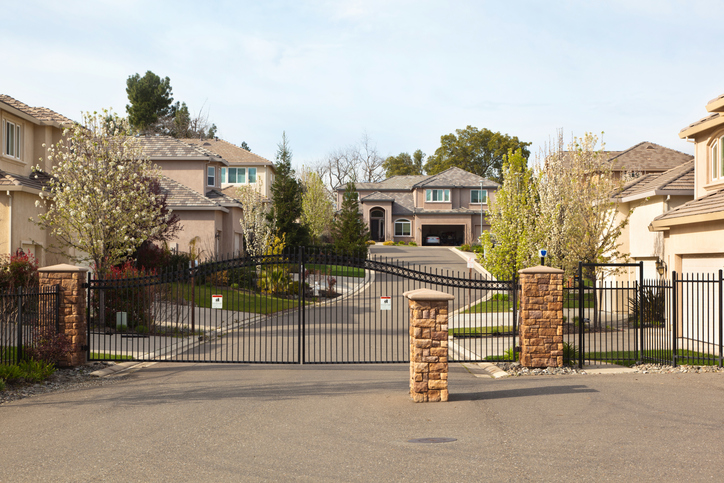 Living in a gated community sure has its perks. If you haven't made your mind up yet (or you need additional encouragement), the following reasons will convince you to buy a home in a gated community.
Round-the-clock security

A common feature among gated communities all over the United States is improved security. More often than not, such residential developments offer round-the-clock security. This includes security personnel stationed at gates, roving patrols, and sign-in/sign-out procedures. Some gated communities also offer advanced security systems, such as CCTV cameras strategically placed throughout the vicinity. Such measures give residents peace of mind and is always an attractive feature.

Lifestyle benefits and amenities

Depending on the kind of lifestyle the gated community promotes, living in one gives you access to a number of benefits. This ranges from exclusive access to private golf clubs and sports facilities to planned special events scheduled throughout the year.

It's also common for gated communities to offer a variety of amenities. Gated communities usually have clubhouses, where you'll find features such as events spaces, swimming pools, tennis courts, and well-equipped fitness facilities.

Other gated communities have restaurants and other establishments located within the vicinity. This is especially convenient if you don't want to go too far for some good food or to fetch home supplies. Given these different types of amenities and lifestyle benefits, it's important to consider what you really need before choosing to live in a gated community.

Homes in gated communities tend to sell for more

According to this Lifehack article, homes in gated communities tend to have a higher resale value than homes in non-gated neighborhoods. This could be beneficial if selling your property after building equity is part of your long-term goals. This item could be even truer if the gated community you've chosen is an established and sought-after development.

Established aesthetic standards

Gated communities usually have zoning laws and other rules that help keep the neighborhood look beautiful, clean, and well-maintained. Although some homeowners think this restricts their freedom to do whatever they want with their homes, it should be said that certain concessions can still be made depending on the homeowners' association. Some gated communities are more lenient, so check in with the rules of a community before you commit.

If you want to live in a neighborhood with an established look, feel, or architecture, choosing a gated community that fits your style preferences is the way to go.

Sense of community

When you live in a gated community, it's easier to get to know your neighbors and even make lifelong friends. Social gatherings and other planned events also encourage residents to mingle. This can be hard to achieve if you live in a non-gated community or a big city.
Let's find the ideal gated community for you
Talk to us about your dream gated community and we'll help you find one that fits your needs and lifestyle. Contact us today by calling 817-579-9300 or emailing info(at)lakegranburyproperties(dotted)com.