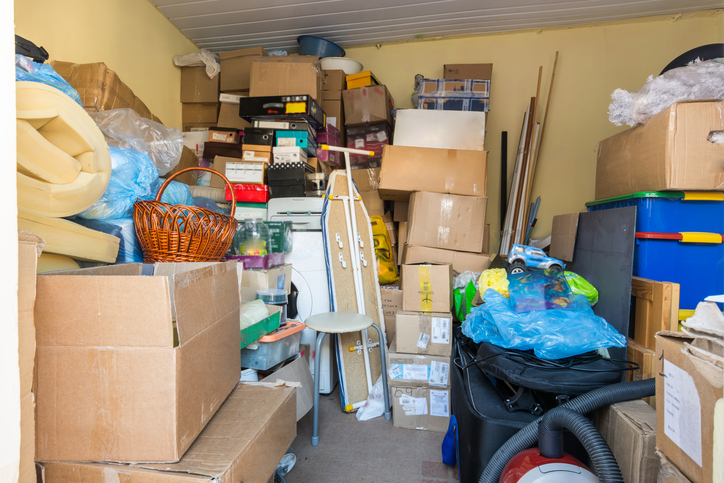 Moving might seem like too big an upheaval and it isn't cheap, but sometimes, your house, which seemed perfect when you first bought it, may no longer suit you and your family's needs.
Here are 5 signs that tell you it's time to move to a better home.
There's not enough space in your home

Have you been stacking storage boxes in the corners of your rooms or broken up one too many fights as your kids have grown to hate sharing their room with their siblings? This is typical for starter homes as you run out of storage space for your belongings or your growing family begins to chafe at the lack of privacy.

Your family might also be expanding. You might have gotten a new dog that needs a backyard to run around in or you may be a young couple expecting a new addition to the family. It might be time to consider moving to a home that can accommodate your changing needs.

There's too much space in your home

The opposite may apply. When the kids go off to college, you may find one too many vacant rooms in the house. Consider moving to a smaller home so that it won't feel too much like an empty nest. Downsizing your house can also reduce your utility and maintenance bills. A smaller house also means you have less space to take care of, resulting in more free time.

Your needs have changed

Where you live could greatly affect your quality of life. Maybe the neighborhood you moved into has gotten too noisy at night with the neighbors partying all the time. Maybe your new job means longer driving time to and from work. Maybe your city is booming and traffic has gotten unbearable. If you start feeling dissatisfied with where you live, it's time to find a place that will restore your equilibrium.

At other times, you may find yourself ending one stage of your life and transitioning into another. If you moved into a starter home as a newlywed, you could be looking to relocate to a better school district for the sake of your children.

Repairs and remodeling have become too costly

Remodeling your home to add rooms or more space can be costlier than simply selling your old home and upgrading to a bigger house. The inconvenience of having to live in a construction zone for weeks or temporarily moving to a rental might not be worth the hassle.

Older homes also require more maintenance. Rather than going for band-aid solutions, moving to a newer place might prove to be more cost-effective.

You want a better community

If rising pollution threatens to compromise your health, or increased criminal activity has you worried about the safety of your family, move as soon as you can.

Not only is it safer for your family, location is everything when it comes to selling real estate as the price of your house increases when there is a demand in the area. It can take years for a community in a downward spiral to go back to being desirable if it recovers from the decline at all.

Homeowners who start families may want to move to a more suburban setting. A gated community, for example, provides better security as well as amenities like tennis courts and pools that children will enjoy. For those who've spent most of their lives working in the bustle of the city, retirement might seem sweeter in a community with a peaceful, small-town charm.
When looking for your next home, make sure to contact a real estate agent who can help you find a community that suits your needs. We at Coleman Real Estate LLC represent the best Granbury, TX, homes for sale. Browse our website, lakegranburyproperties.com, to view your options. For inquiries, call Coleman Real Estate LLC at 817-579-9300 or email
info(at)lakegranburyproperties(dotted)com.