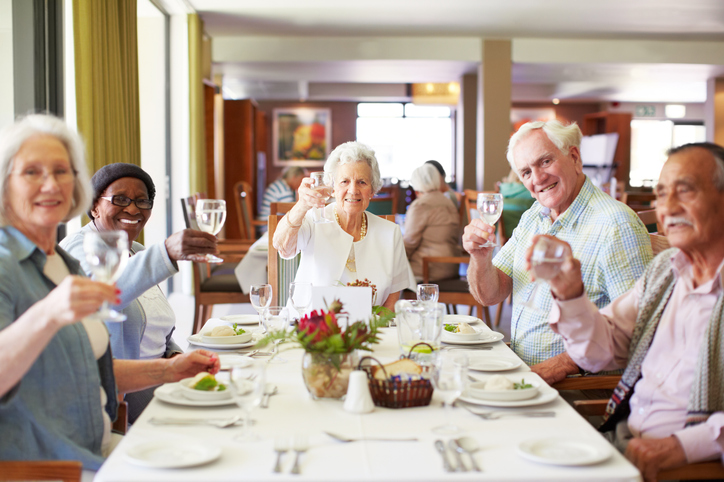 There are many factors to consider when it comes to searching for the perfect retirement community. Whether you're looking for an ideal retirement living environment for yourself or for a loved one, you need to be well-informed so you can ask the right questions while taking into consideration crucial factors such as current and future needs, financial aspects, location, and other important details.
Here are a few helpful tips on how to find a retirement community that will be able to accommodate present and long-term needs.
Check the history and background of the retirement community – Look for information on the owner of the community and review its management's track record and financial performance. You can check this site to find out if the community is accredited by the state.
Read online reviews – Use online resources such a SeniorAdvisor.com or Caring.com and search for the retirement community you're considering. These sites contain reviews that can tell you what previous or current residents and families think about the community.
Look for detailed information on fees – It's important to find out what the required fees cover, and when they may increase and under what specific conditions. Inquire about the average fee increase over the last five years. Be sure to consider the financial advantages and disadvantages offered by each community's contract options.
Take long-term health needs into account – While many retirement communities provide a wide range of top-quality services and amenities, not all offer medical care. To avoid relocating in case of changes to health needs, look for continuing care retirement communities. These senior communities offer independent or assisted living arrangements and services such as onsite nursing care. Some even offer special programs such as home health care, memory care, and day activities.
Create a checklist of amenities and services – Create a list of amenities and services you'd like to have in the community, and arrange each item according to importance. Request a complete information packet containing fee schedules, the admission form, floor plans, the resident contract, and more. Consult your list and compare each community by considering pricing, amenities, and services, and see how it matches your own preferences and requirements.
Get in touch with the community – Create a short list of potential communities and get in touch with them through phone or email. Make a list of questions based on your specific needs, preferences, and budget. Preliminary contact with some of the communities you're interested in will help you trim your list of options, so you can determine which particular communities will be worth visiting in person.
Tour the community and talk to the residents and staff members – Call the management and ask to schedule a tour of the retirement community. See for yourself if the community is secure, clean, and well-maintained. Talk to residents and staff members and find out what they like about the environment.
Searching for a retirement community in Granbury? Call us at 817-579-9300 or send an email to Info(at)LakeGranburyProperties(dotted)com.